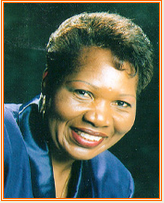 I am a native of Kingston, Jamaica. I was commissioned to forsake my comfortable lifestyle and relocate to a small town in Florida as an unconventional missionary. Prior to leaving my lovely country, I studied Institutional Management at the College of Arts, Science and Technology (CAST), now University of Technology in Kingston, Jamaica. I also graduated as Valedictorian of my class at the Jamaica Open Bible Institute. I have also received an honorary doctorate in Pedagogy from the Agape Bible College.
It is interesting to note that initially I did not attend Bible school in order to enter the ministry. I simply had an unquenchable thirst for The Word of God. As I studied the Word of God, it literally changed my life. Others around me began to notice the operation of the gifts of the Holy Spirit in my life, before I knew there were gifts of the Spirit. While in Bible school, I also discovered that I had an anointing teaching the Word of God. Like Elisha I was captivated by the love and power of the Anointing—the burden removing, yoke destroying power of God. Like Paul I wanted to apprehend that which had apprehended me more

Sundays:
Christian Education Hour / Cornerstone 9:15 a.m.
Worship Service 10:00 a.m.
Wednesdays: Bible Study / Small Group 7:00 p.m.
All services are held at:
7901 4th Street North, Suite 306
St. Petersburg, FL 33702
Phone: 727.576.0353
Fax: 727.576.0353
Click Here to View Map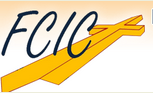 PURCHASE YOUR AUDIO TODAY: Time of Refreshing
Conference 2015 - $30.00  
PURCHASE YOUR VIDEO TODAY: Time of Refreshing
Conference 2015 - $35.00 
PURCHASE BOTH AUDIO and VIDEO TODAY: Time of Refreshing
Conference 2015 - $55.00 
PURCHASE BOTH AUDIO and VIDEO on DVD TODAY: Time of Refreshing
Conference 2015 - $60.00 
---

---

---
 Florida Canopy of Prayer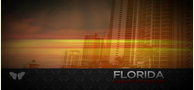 Click Here To View Video
The harvest is plentiful, let's work together to see that every lost sheep in this state has a shepherd, the spiritual climate changes and our state is transformed!
---
Transform Our World

---
Adopt Your Street! 
Pray for Your City!

Faith Connection International Church
What is F.C.I.C. about? We are an Apostolic Prophetic Ministry with signs following the preaching of the Word.
How can we help you and your community go to the next level. Click here to learn more about us and what we do.

A wise man once said; "For I was hungry and you gave me something to eat, I was thirsty and you gave me something to drink, I was a stranger and you invited me in, I needed clothes and you clothed me, I was sick and you looked after me, I was in prison and you came to visit me." 

Jamaican Outreach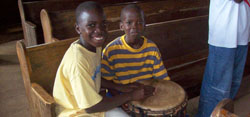 Boys Playing Drums in Liberia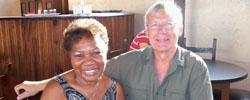 Fellow Missionary from Sweden

Ministering in Kakata, Liberia West Africa